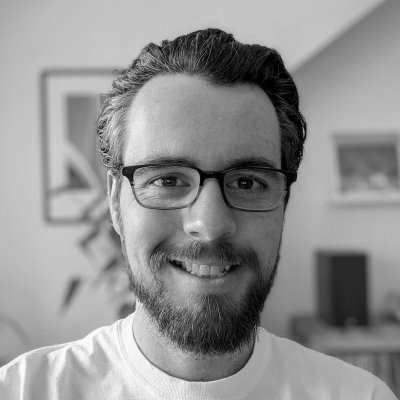 My Work
I'm an Engineering Manager at
Level Access
. I help make the web more accessible to people with disabilities.
Previously I worked at
BiblioCommons
, where I managed the development of SaaS products used by public libraries in over a hundred cities including Chicago, Boston, and San Francisco.
Over the past few years, I've spoken about web accessibility at conferences such as
Strange Loop
,
Codemash
, Northeast PHP, and more.
Below are some examples of my side projects.


Deadball is a dice game created by
W.M. Akers
. This site was built to generate scorecards for the game, using Baseball Reference URLs to specify a roster. Built with Express, it runs no JS on the client side!
Gradient Animator is a CSS generator used to create animated backgrounds, with the option to export as a GitHub gist. It has been featured by
Codrops
and
Smashing Magazine
.
FillerItem is a tool I wrote to help people get free shipping on Amazon Canada. It uses Amazon's Product Advertising API to search for items that qualify for free shipping.
About Me

I'm a software engineer, manager, and public speaker based out of Toronto. Over the course of my career, I've worked at a variety of companies, from startups in the medical field, to enterprise firms, to mobile game studios. This breadth of experience has provided me the opportunity to learn a large variety of technologies and to work with a bunch of fantastic people. Outside of work, my interests include fantasy sports, old movies, punk, all things horror, and drinking anything hoppy from local breweries.
Get In Touch
Sent! I'll get back to you shortly.
Please fill out your name.
Please enter a valid email.
Please fill out your message.
An unknown error occured.